I am a former Journalist from back home in Ireland and a London and Lisbon based Currency Trader before transitioning to becoming a Private Wealth Management operational strategist and transformation consultant. I was the former COO of the Bank of London Middle East and previously resided in Zürich, Switzerland working for Credit Suisse and later, UBS as an external advisor on strategic change and regulatory remediation. I also supports several international organisations on the challenges of integrating Diversity and Inclusion into cross-cultural workplaces.
I studied for a post-grad in Business Management with the Open University and later completed a research masters in Shariah Finance & Management with Gloucestershire University and I'm a Fellow of the Chartered Management Institute. Currently I am researching for my PhD examining the loss caused through the incorrect interpretation of regulatory change.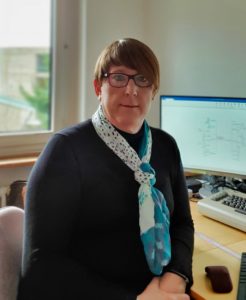 I'm a published business author and I adore supporting SME's in identifying and adapting to the changing business world. My management experience was recognised through my appointment as a Fellow of the UK's Chartered Management Institute.
I started my career in the Royal Navy as a photographer training in public relations and media management. After leaving the Royal Navy I qualified as a journalist working in the UK and back home in Ireland with my work appearing in the Daily Mail, Irish Independent, The Guardian, Irish Times, GQ, Hello, and many others where I continue to work as a freelance writer until entering the banking and academic professions.
In 2013 I completed an applied research masters and I've previously undertaken MBA studies with the UK's Open University and I've completed five other post-grads since then. I'm now researching for my 'ab initio' Ph.D.
I've lived and worked extensively across the globe in numerous countries including the UK, Ireland, the US, India, and Switzerland.
Away from work I'm happily married with one daughter and I love collecting and using 1930's to 1960's manual, portable typewriters and playing jazz guitar albeit very badly.
Lecturing at a recent Conference
The IMD, Lausanne, Switzerland