Hi, thanks for taking a few minutes to read my introduction. I'm 20 plus year experienced IT specialist. I deliver  my solutions using structured methods including Scrum/ Agile, SAFe, Prince2, Six Sigma and PMI (I was a PMI trainer). In my work I am lucky in that I get to lead international teams of over 100 and accountability for budgets exceeding $60M and yet it's what I deliver that excites me. I believe that innovative change, delivered well, is a true art form. Away from the workplace work when not spending time with my family or studying, I specialise in playing jazz guitar very badly according to my neighbours. That's me. Hi!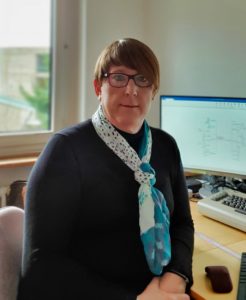 I'm a published business author who has completed multiple post-grads. I am currently researching for my PhD and I adore supporting SME's in identifying and adapting to the changing business world. My management experience was recognised through my appointment as a Fellow of the UK's Chartered Management Institute.
I started my career in the Royal Navy as a photographer training in public relations and media management. After leaving the Royal Navy I qualified as a journalist working in the UK and back home in Ireland with my work appearing in the Daily Mail, Irish Independent, The Guardian, Irish Times, GQ, Hello, and many others where I continue to work as a freelance writer until entering the banking and academic professions.
In 2013 I completed an applied research masters and I've previously undertaken MBA studies with the UK's Open University and I've completed five other post-grads since then. I'm now researching for my 'ab initio' Ph.D.
I've lived and worked extensively across the globe in numerous countries including the UK, Ireland, the US, India, and Switzerland.
Away from work I'm happily married with one daughter and I love collecting and using 1930's to 1960's manual, portable typewriters and playing jazz guitar albeit very badly.
Lecturing at a recent Conference
The IMD, Lausanne, Switzerland