I started my career in the Royal Navy as a photographer training in public relations and media management. After leaving the Royal Navy I qualified as a journalist working in the UK and back home in Ireland with my work appearing in the Daily Mail, Irish Independent, The Guardian, Irish Times, GQ, Hello, and many others where I continue to work as a freelance writer.
I later became an IT developer working with some great companies including Microsoft where I was a Senior development Manager for the first Xbox. That early IT involvement has continued to influence my career and academic focus in all engagements I've been lucky enough to have.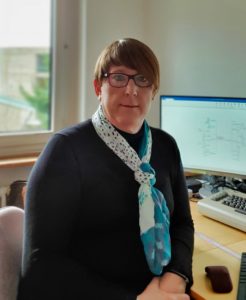 My career always had a strong business focus and upon entering financial services I became an FX Trader until the advent of the Euro and digital trading. My career then moved into operations management and eventually alternative financial models where she found my true passion. In 2013 I completed an applied research masters in Islamic Finance graduating as their first non-Muslim, non-Arabic speaking academic. I've previously undertaken MBA studies with the UK's Open University and I've completed four other post-grads since then. I'm now researching for my 'ab initio' Ph.D.
I've worked extensively across the globe in numerous countries including the UK, Ireland, the US, India, and Switzerland.
During my career I led teams exceeding 100 members whilst holding accountability for budgets exceeding $60 Million. This culminated in my role as COO of a London based independent bank. My work and leadership skills were recognised when I was appointed as a Fellow of the Chartered Management Institute.
Away from work I'm happily married with one daughter and I love collecting and using 1930's to 1960's manual, portable typewriters and playing jazz guitar albeit very badly.