Business Coach
Leadership Mentor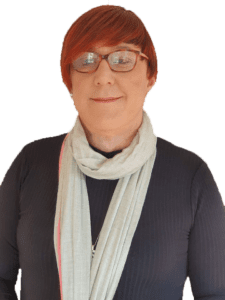 Technical Author
PhD Researcher
What Others Say About My Work
Rachael has always been there at the end of the phone and in person . We have worked together twice in two different organisations.She is reliable and talented. She is, without doubt, a good friend and colleague who is a pleasure to know . A side that she damn well knows what she is doing
I had the pleasure of working with Rachael at HSBC in 2008 and 2009 within the Global Banking and Markets business. Rachael was always very professional and provided a wealth of experience and expertise to a challenging role at the Bank working on a number of large change and remediation projects for critical business services.
Rachael has a great depth of knowledge and experience across the Financial and IT industries. Whilst working together in a technically complex and organizationally challenged environment, Rachael never failed to cut through the obstacles to deliver first class results in a timely and frugal manner. I have no hesitation in recommending Rachael
Enjoyed and really miss working with you. You were the first person I worked with who helped me believe in my own abilities early in my career, encouraged and gave such great advice for career progression. I have been in touch on and off throughout the years for advice and guidance. You are an exceptional problem solver, enthusiastic and thoughtful, with a great outlook on life.You have such positive energy and impressive negotiating skills during challenging situations. You were always very reliable and trustworthy and I thoroughly enjoyed my time working with you.
It was a remarkable experience to work with you. It's not often that I have seen your combination of energy, drive, contribution, focus and humour. You certainly pushed our project and organisation into new territory, just last week I was able to draw on that experience for a new project and come out looking pretty good 🙂 There was literally nothing boring about having you around, I'm very glad I got to experience you in full force!
Rachael is a very experienced, competent and innovative IT Professional and Change Manager. I also worked for her on other engagements in Bank of America and as a colleague in Vodafone. No matter what role she was in she was always professional and capable and delivery focused. Whether the role was as a Change Manager, Program or Project Manager she always delivered. I would highly recommend her.
Fantastic ability to assimilate massive amounts of complexity with order and execute against aggressive timelines. Amazing toolbox of project management skills!
I have had to pleasure to get to know Rachael over the past year, and I consider her a friend, and a close business advisor to me, and to my firm. Rachael has a unique ability to get to the core issue of any business problem easily and quickly. She has been a go-to advisor for a number of business issues that our company has faced, and has advised from a point of her experience in the many years of being in technology and banking, and working as a turn-around consultant. Her candor is appreciated, and always delivered coming from a place of compassion. I highly recommend Rachael, and if you ever work with her, you can be confident in her counsel.
Sample Articles & Features
Ok, that title is a little strong for some, but it's an observation based upon over thirty years surrounded by technology (my early resume is
Read More »
Copyright © 2022. JustRachael Ltd. All Rights Reserved