Thanks for taking the time to read a little about my PhD research. I hope you find it interesting.
I have a strange interest in financial services regulation and its challenges with regard to the implementation of change when considering
cross-border, multi-national and operating models. In 2013 I completed an applied research masters examining the possibility of consolidating
local and international reporting standards with the Shariah finance model. My findings which then formed the basis of my 2014 textbook was
that the two were not compliant without significant compromise.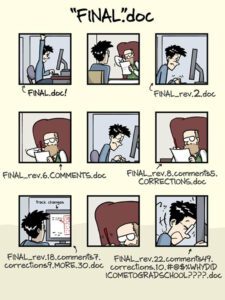 Working and leading change and transformation initiatives brought to my attention and eventually the development of a hypothesis developing the theory that regulatory change has been made overly complex, expensive, and inevitably overbearing upon financial institutions in part because of the volume of change but more tellingly,
local implementation.
I've executed several very similar initiatives across multiple banks and I noticed that the translation and implementation varied in approach. Examination of the driver for the variation came from local interpretation where project teams were self-assessing legislation and driving change in disparate ways..
My PhD examines this hypothesis working with the following methods,
surveys of participants and their approach to regulatory analysis
an examination of projects, investments, schedules and resulting gaps
participant task-based interpretation and analysis of a test set of 'imitation' regulations
an open feedback survey capturing the perception of those tasked with delivering change
Literature reviews
I will be delivering my surveys primarily on this website and occasionally via Survey Monkey plus I will share any interim observations and papers as a subsection to this page.
If you have any questions at all or would like to share some insight, please do not hesitate to contact me.